Steps to a Smoother Divorce
April 6, 2020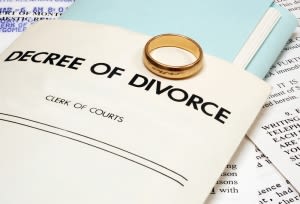 For anyone who has gone through or is going through a divorce, using the words "easy" and "divorce" in the same sentence is a challenge. No matter how amicable the separation may be, the divorce process always includes a fair amount of obstacles, struggles, and complications. Many problems encountered during the actual process could have been avoided by preeminent action on the part of the divorcees.
Are you considering filing for divorce? Here are some helpful tips on how you and your partner can work now to ensure the future endeavor is as smooth and painless as possible:
Sever Joint Banking: Most married couples have at least one joint banking account that they consider community property. Assuming that the decision for divorce is mutual, you can avoid a lengthened court process by canceling any joint checking or credit cards now and dividing the positive and negative assets between yourselves. If the divorce is contested, you can still do this by revoking your spouse as an authorized holder on the account and notifying your partner of the cancellation so that they are not caught off guard in the wrong situation.

Since California is a community property state, meaning that any property shared by the couple is equally divided in the event of a divorce, you would simply be doing what the court will do later on anyway. This would include savings accounts, checking accounts, brokerage accounts and even shared credit card debts.

Diagnose Your Insurance Coverage: Since your private property is likely insured under the same coverage, it is wise to meet with your agent in order to make sure that you and your own things would be covered in the event of a divorce. If you are the spouse that moves out of the family home, you could be facing the loss of protection on the articles you thought belonged to you. Protecting yourself from an unforeseen disaster is always a good idea.

Death and Taxes: Another important issue to consider is the plans you have already established for your estate concerning your property and even your health should something happen to you. Being married, it is likely that you included your spouse as a beneficiary to your will or trust and that you may have appointed them power of attorney in your living will.

Furthermore, you should consider how much you want your spouse, soon to be ex-spouse, to receive from your life insurance should something happen to you. Thinking about those issues and making those changes now will save you a significant amount of effort in the future. You should also revise your W-4 forms that likely state that you are a dependent or have your spouse as a dependent in order to make sure your taxes are deducted properly.

Contracts and Legal Matters: Divorce will obviously involve the law, considering the fact that a marriage is a contract. It would be beneficial to you both now and in the future to meet with a divorce attorney and discuss your situation. He or she will be able to advise you on other helpful measures you can take to a smoother divorce and inform you more about what the process will look like based on your circumstances.
These are just a few small steps that you can take now to help you and your family in the future. Making your divorce as painless as possible is what the Law Office of Fritzie Galliani, APC is dedicated to. We want to be the ones to protect your interests and rights throughout the process and help you achieve the happiness you are looking for.
Call a Pasadena divorce attorney from our firm today for more information on how you can work towards ensuring your divorce goes smoothly.