Enforcement of Court Orders
In the resolution of a divorce, a number of issues will need to be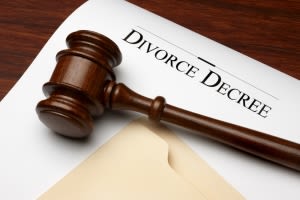 addressed including child custody, child support, visitation, and spousal support. In contested divorce cases when the two parties cannot agree on these issues, the court will make the final decision. When the final ruling is made regarding these issues, the court order will be issued and it must be adhered to by both parties. Unfortunately, in many divorce cases, the final court order is not followed by both parties.
When the court issues a ruling, those orders are not optional and anyone who is found disobeying a court order could face legal repercussions. In situations such as these, you can turn to the court for help in enforcing the court order that is in place. Speak to a divorce attorney from our firm today to learn how about the enforcement methods available here in California.
Pasadena Child Support Enforcement Attorney
Is your former spouse failing to make the court-ordered child support or spousal support payments? When someone takes the law into their own hands and decides that they do not want to pay support due to a custody quarrel or other reason, they are breaking the law. In these cases, you could look to enforce the support order and collect the money using other means and resources that the court approves of.
On the other hand, if circumstances have changed and you need a higher amount of support to provide for you and your children, then this kind of change must be made through the court. Any modification to a finalized court order must be approved by the court and should not be decided under your own authority. If you are looking to enforce a support order in California, you should discuss the following options with your attorney:
Withholding - By obtaining withholding orders, the employer of the noncustodial parent is given authority to deduct the amount of support from their paycheck.

License Suspension - The court could suspend all of their state licenses including professional, occupational and leisure licenses until the past-due support has been paid. This could include their driver's license, hunting license, fishing license or commercial driver's license.

Garnishment - With garnishment orders, child support or spousal support can be taken straight out of their bank account.

Child Support Liens - Liens can be placed on the property of the person who fails to support, which stops them from selling the property or securing a loan for the property until the support is paid.

Contempt of Court - If the person consistently fails to pay support for an extended period of time, the court can issue them a fine or sentence them to jail time until they pay it.
Enforcing a Child Custody Order
In regards to issues of child custody and visitation, if a parent is not abiding by the terms of the court order, then you can enforce the order with the assistance of the court. It is important in these situations, that you keep track of every instance that the other parent violated the court order. You should also remember to keep your cool and don't try to take matters into your own hands. If the other parent is not allowing you time with the children, then your first step should be to notify your Pasadena divorce attorney. You have several different enforcement options that you can pursue such as:
Notifying the local police so they can step in and assist with enforcement

Contacting the district attorney and notifying them of the situation

Filing for a contempt of court action if the other parent is willfully violation the court order

Requesting a protective order to keep the other parent away from the child
Enforcing Court Orders in Pasadena, CA
Looking for a lawyer for a court order enforcement case in Pasadena, CA? Here at the Law Office of Fritzie Galliani, APC we have been handling divorce and family law cases for more than 15 years. The attorneys at our firm have over 30 years of collective legal experience and we are highly adept to the court order enforcement tactics here in California.
Here at the firm, we are committed to helping Pasadena families through the complex divorce process and providing exceptional legal counsel during this difficult time.
Do you need assistance enforcing a divorce court order? Contact our Pasadena office at (626) 314-6738!