As divorce rates continue to increase nationwide, many alternative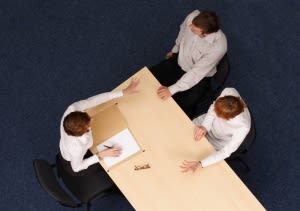 methods to the traditional means of dissolving a marriage have also risen in popularity. In particular, divorce mediation is seeing more use as it attempts to handle separation issues outside of court and without formal litigation. While this process can feel more streamlined than taking your matters to divorce court, it can also become all the more complicated and requires the professional expertise of an experienced mediator to complete.
Be Prepared for the Process of Divorce Mediation
Popularly touted as a drastically less expensive means of divorce, mediation is often recognized for the convenience and confidentiality that it provides. Upon meeting with our Pasadena divorce lawyer, you will be fully informed of the specific goals your mediation should accomplish. Our primary concern will be to create an environment that fosters mutual agreement, remains on sound legal footing and avoids any compromises to your wishes.
Mediation procedures do not require any formal preparation, but that does not mean it should be overlooked. At our firm, we take every step of your divorce seriously. By preparing for your mediation with initial consultations, we can give you a solid advantage over your spouse.
Is Divorce Mediation Right for Your Marriage?
The advantages of divorce mediation are often very appealing to couples who wish to avoid the formal litigation that many divorces require. With the help of a professional Pasadena divorce attorney, successful mediation could help you avoid a contested divorce and foster a healthy relationship between you and your ex-spouse.
Additional benefits of mediation often include:
Reduction in the court fees

Emotional ease throughout the separation

Maintained privacy

Minimized stress

Greater control of the terms of the agreement

Generally higher satisfaction overall
Discuss Your Divorce Options with a Trusted Attorney
Although the advantages of mediation are certainly appealing, it is important to remember that the process is not necessarily right for everyone. In particularly hostile or unamicable divorces, mediation may simply be out of the question and other means of divorcing might have to be pursued.
Do you have questions or concerns about whether or not your marriage could be dissolved through mediation? Contact the Law Office of Fritzie Galliani, APC and speak to our Pasadena divorce lawyer. Your well-being and stability are our priority.