Contested Divorce Attorney In Pasadena, CA
The decision to divorce is rarely made without disagreement from both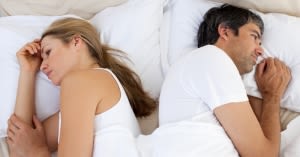 parties. More often than not, it is filled with intense emotions that can spur heated arguments; in essence, it is filled with contested issues. Cases of divorce that are contested by the couples who are attempting to dissolve their marriages can take months — even years — to complete. When the matters that must be established prior to divorce are hotly debated, more legal involvement will be needed in order to ensure that the ultimate divorce agreement reflects the best scenario possible for both couples involved.
Establish Your Terms for Your Divorce and Stand by Them
Whether contested or uncontested simple or complex, every process of divorce requires that certain elements be reviewed and established prior to finalizing the dissolution of a marriage. Included in the topics that must be determined before the divorce can be completed are:
The division of community / marital property

The division of debt

The custody of children

The payment of child support and / or spousal support
When a couple cannot agree on even just one element of their divorce, the matter will have to be taken to court as a contested divorce. The terms and conditions you desire could be altered or disrespected if you are not prepared to defend your stance with an experienced Pasadena divorce lawyer.
Having personally tried 100+ jury cases, you can depend on Fritzie Galliani to uphold your wishes and challenge any unreasonable claims from your ex-spouse.
Do You Need to Obtain a Temporary Order?
When both parties of a divorcing couple are at odds with the other, it can be difficult to establish a uniform set of terms for the divorce agreement. While our firm is dedicated to getting you through your contested divorce as quickly and as painlessly as possible, complicated cases can still take months or even years to resolve.
In order to create an acceptable living situation that will be similar to the one you can expect after your divorce is completed, you can request a temporary order with our help.
Temporary orders will create marital guidelines that must be followed as the divorce is processed, typically dealing with:
Care for your children

Management of finances and bills

Property maintenance

Regulated spousal support
As the name suggests, temporary orders are in no way permanent and not set by any particular regulations. At a court hearing, you and your spouse will create the rules for your temporary order. To avoid getting shorted or mistreated, retain the assistance of our professional Pasadena divorce attorney.
Professional Representation for Your Final Hearing
The final hearing for a couple that is going through a contested divorce is extremely important. It is at this point that the judge will officially rule on the final terms of your divorce agreement — good or bad. Both parties of the divorcing couple will be asked to testify, so prepping with your attorney beforehand is more critical than ever.
At the final hearing of a contested divorce, all aspects of your post-married life will be established, including the division of your debts, the custody of your children, and the support of your spouse. The decisions that are made will only be issued after all evidence has been reviewed, from medical reports and police documents to financial records. We can review all requested documents together and develop a strong case that protects your best interests.
Get in Touch with a Contested Divorce Case in Pasadena!
At the Law Office of Fritzie Galliani, APC, we have spent more than three decades representing families throughout Los Angeles County, as well as in Pasadena, CA. Through our familiarity with divorce law and litigation, we have earned a high level of recognition in our community. Efficient, experienced, and effective – we are fully prepared to take on your case and work with you to make sure that your divorce is resolved in a way that is fair to you.
Contact us today to seek a beneficial conclusion to your contested divorce.