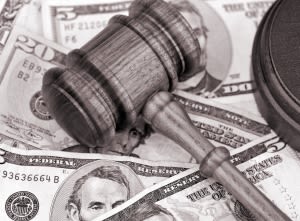 Have you worked hard to develop a high net worth for yourself? Those who have finally made it to a net worth of $10 million or more have a lot more to lose in a divorce case. You have worked hard to get to this point in your life and you will want an attorney who can help you maintain as much of your assets as possible.
On the flip side, if you have worked equally as hard in staying home and maintaining a house or raising children, you will want to receive as much settlement as possible to help you maintain your life and ensure a bright future for your children. Under California Family law Code 4320, you are by law entitled to maintain the standard of living that was established during your marriage.
High net worth divorce cases are usually far more complex and they require a certain level of finesse, sophistication, discretion, and professionalism. Typically there is a vast amount of extensive discovery on behalf of both parties to ensure that the assets and property are divided up fairly. Some issues that may arise to a divorcing couple where one or both parties have a high net worth is the division of property, maintaining assets and money and the amount that may be due to the ex-spouse in alimony or child support.
In many of these cases, emotions can run high, especially when property and children are involved. It is important that you hire an experienced family law attorney who focuses on divorce and separations to ensure that your hard-earned assets are rightfully maintained. Regardless if you are trying to keep your net worth, or you are the spouse looking to receive alimony, one of our experienced divorce lawyers may be able to help.
Need a Lawyer for a High Net Worth Divorce Case in Pasadena?
If you think your former spouse is hiding assets and lying about their income or properties, we will do thorough investigative research, if they are withholding resources or minimizing their values we will find out. We have a team of savvy and experienced attorneys that have ample legal resources and there have been many times where we have found that needle in the haystack back account that was missing. We are comprehensive in obtaining and reviewing and cross-examining financial statements and if need be we can call upon forensic experts to go even further.
When it comes to your financial future and the future of your family, don't leave anything to chance! Enlist the help of a qualified and competent attorney who can help preserve your wealth in a professional manner. We can help make sure that your property is divided fairly whether it is:
A shared business

Partnership

Investments

401(k) plans

Pensions

QDROs

Military benefits

Intellectual property
There is no case too complex or intricate for our firm to handle.
Why Hire a Pasadena High Net Worth Divorce Attorney?
A divorce attorney from the Law Office Fritzie Galliani, APC can greatly help your divorce case. We are skilled negotiators and litigators who will work hard to defend your worth. Many times, high net worth individuals want to keep their family issues away from the public spotlight and the court. When it comes to divorce cases of this nature, the stakes are high and you have more to lose. That is why you need an assertive legal advocate fighting in your corner to ensure that your rights and best interests are protected.
With over 30 years of cumulative experience, we offer unparalleled legal protection to help our clients attain the most positive results for their case. Our goal is to help you turn your objective into a reality and be able to maintain your standard of living once the divorce is final. Our attorneys will work hard to quickly and effectively settle your case without court proceedings. We will also work tirelessly to keep our clients' cases out of the media so they can have the privacy they deserve.
Contact our law office today at (626) 314-6738 if you are ready to move forward in defending your rights and assets.