Have you recently gone through a divorce? Perhaps you were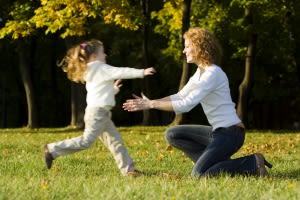 determined to be the legal parent of a child? As a parent, once paternal rights, or even maternal rights are legally recognized, you are allowed to see your child. For the child's benefit, visitation is crucial to their well-being after a divorce. The state of California recognizes that once each parent has been granted parentage rights, they are allowed visitation. If you were divorced, visitation may be court-ordered to fall in a certain time frame and may be supervised.
Need an attorney for a visitation case in Pasadena? If you do not have full custodial rights to your child and are looking to gain more visitation rights, or you have custodial rights and are trying to limit visitation because of an abusive or unfit parent, you should contact a Pasadena divorce attorney from the Law Office of Fritzie Galliani, APC as soon possible.
Why Visitation is Important
Numerous studies have proven that a bond between both parents positively enhances a child's life. Even if a couple has divorced, it should be important that they have their child's best interests in mind. Both parents should encourage visitation with the other and should try to respect the wishes in raising the child. Never speak poorly of the other parent in front of the child; it is of the utmost importance that a positive relationship be maintained in the child's eyes.
Court orders usually outline the importance of the parent's openly communicating during visitation hours in the whereabouts and activities of the child. Growing up with separated parents can be difficult for children and it is important to maintain civility for your children's sake.
Need an Attorney for Your Visitation Case in Pasadena?
If you are facing visitation issues or child custody problems, it is important that you contact a Pasadena visitation attorney as soon as possible. Always think about the best interests of your child.
Call us today at (626) 314-6738.