Family Law Attorney in Pasadena, CA
Going through a divorce can be stressful, but it does not have to be complicated if you retain an experienced Los Angeles County and Pasadena divorce lawyer to help you.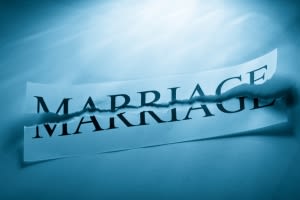 Our professional legal team at the Law Office of Fritzie Galliani, APC can guide you through the complicated process. With a family law attorney's assistance, you can consider the many aspects of a divorce that may affect your future, including, but not limited to:
The Process of Divorcing in California
When you have decided that you would like to divorce your spouse – and not separate or annul – you will be faced with a laundry list of to-dos in order to complete the process.
To file for divorce Pasadena and throughout Los Angeles County, you must first ensure that you and your spouse have both lived in California for no less than six (6) months and that you both lived in your current county for no less than three (3) months. If this is true, you may begin following the appropriate steps to file for divorce:
Visit the County Clerk: You need to get a copy of a divorce decree and any related paperwork from your county clerk. A professional family law attorney can ensure you have retrieved the correct forms.

Complete and Review All Forms: The more factors to consider in your divorce, such as custody and debt division, the more complicated finishing the paperwork will be. It is highly advised that you allow a lawyer well-versed in handling divorces help you extensively with this step. Reviewing each form for errors and accuracy should also be the responsibility of a hired attorney.

Filing with the Clerk: Once all forms are completed and copied in triplicate, they will need to be filed with the county clerk and certified – stamped officially. Be prepared to pay paperwork filing fees, unless you have an approved fee waiver. Ask an experienced lawyer for more information on how to get a fee waiver.

Serving the Divorce Forms: Now more than ever, you will want the help from a legal professional. An adult who is not you must serve the divorce papers to your spouse. If you use a divorce attorney to do this for you, he or she will also be able to help you secure and file a necessary proof of service form. Additionally, your lawyer can support your case if the served spouse fails to respond within 30 days.

File Financial Disclosure Forms: You will have to also file your income and tax information now that your spouse is aware you have filed for divorce. Making a mistake with these forms can lead to major issues for the overall process. Allow a divorce attorney to help you file these forms to avoid potential headaches.
There is no easy way to sort the facts and details, unfortunately. Your best bet is to hire a divorce attorney before you begin to ensure your troubles are kept at a minimum.
What Do I Do Now That I've Filed for Divorce?
Your next choice of action will depend largely on your spouse's decision and how you established the rules of your divorce. If the divorce is uncontested – all parties agree with the specifics of the divorce – a family law attorney can help you finalize it quickly and quietly. If the divorce is contested, however, you will need a divorce attorney in Pasadena to represent you in the case that is sure to follow.
If you're planning on filing for divorce and have questions about any of the steps along the way, please do not hesitate to contact our friendly team of professionals at the Law Office of Fritzie Galliani, APC. With over 30 years of family law experience, we can certainly handle your case and help you seek the resolution, or restitution, you deserve and need most.
Pick up the phone now and call our office at (626) 314-6738.